Like all other materials, carpet requires regular professional cleaning and maintenance to look its best and to function at its highest level. Truth is, carpeting is one of the most preferred flooring materials in homes and businesses. 
Here are 5 reasons why professional carpet cleaning is necessary:
1. A clean carpet will last longer.
As carpets age, they lose their rich color and fade in places where people often walk.
This process effectively removes hidden dirt that is deeply embedded within fibers, which contributes to premature wear.
When dirt and other debris are ground into your carpeting fibers, it causes a rough surface that is difficult to clean.
This traps even more particles and oils from people's shoes, attracting even more dirt.
Having your carpets at home or the office cleaned professionally every six months helps restore the original texture of your flooring along with its appearance.
2. A clean carpet will help keep allergies away.
Most common indoor allergens are trapped deep in carpeting fibers, where they can be easily stirred up into the air when you vacuum or sweep your flooring.
Carpet maintenance removes these particles so they won't accumulate in your home or office building and circulate in the air. 
Carpet cleaners can also remove dust mites, which aggravate allergies.
3. A clean carpet is a healthy carpet.
Dust mites aren't the only allergens that lurk in carpets. Molds and bacteria can also grow in dirty carpets, leading to respiratory problems like asthma.
Professional carpet cleaning eliminates all these allergens, so you and your family can breathe easier.
4. A clean carpet is a safe environment for children and pets.
You do many things around your home to protect your kids and pets from harm, but did you know that dirty carpeting poses its risks?
Dirt, sand, food crumbs, animal hair, broken glass, or toys can all get in carpets where they can cause allergies and respiratory problems.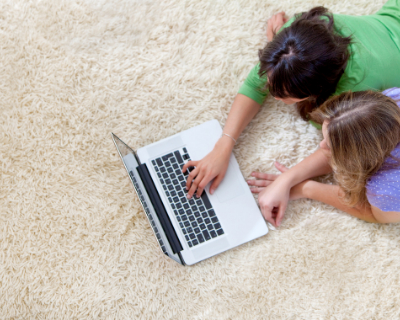 5. Carpets look and smell better when they're clean.
Nobody likes a smelly, dirty carpet. Not only does it look bad, but it can also lead to an increase in pests like cockroaches and rodents.
Professional cleaners use powerful detergents and equipment to remove all the dirt, dust, and stains from your carpets, leaving them looking and smelling fresh.
For all these reasons, it's essential to have your carpets cleaned regularly.
Contact an expert and professional carpet cleaning service in your area to schedule regular carpet maintenance or a one-time cleaning today. You'll be glad you did!
The Best Carpet Cleaning Company
Carpet Cleaning Niagara is a company of professional carpet cleaners. 
We serve the entire Niagara region, including Welland, and St Catharines. 
We use a truck-mounted extraction system to clean carpets quickly and thoroughly, removing all the dirt, dust, and stains. Our detergents are safe for both children and pets.