Carpet cleaning in Niagara can be a challenging work. As a homeowner, everyday stains can be tough to get out, and some carpets are more expensive than others. 
However, you can do several simple things to keep your carpets in tip-top shape between cleanings.
1. Vacuum your carpets at least once a week
This is the most important thing you can do to prevent carpet damage. Vacuuming removes soil and debris that your vacuum cleaner would otherwise pick up, which helps keep your carpets looking their best.
It also loosens surface dirt, making it easier to remove using other cleaning methods.
2. Clean spills immediately
Spills are one of the biggest enemies of carpet. They can leave behind stains and odors, or they may cause permanent damage if not cleaned up immediately.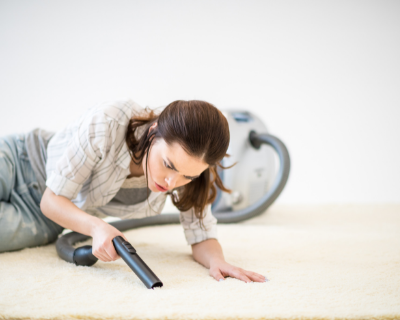 Use appropriate cleaning methods for your specific carpet type.
A particular type of stain might be easily removed from a kind of carpet, but it could permanently damage another.
For this reason, always follow the manufacturer's directions for your carpet type.
3. Clean high-traffic areas more often.
Since they receive more foot traffic, high-traffic areas tend to wear out fast. That's why it's essential to pay special attention to these areas and clean them at least once a month or as needed.
4. Invest in quality, high-traffic carpeting for the highest wear areas
Do you have small children or pets and want to avoid having to replace your carpets because of excessive wear and tear?
It might be a good idea to purchase high-quality carpeting for your high-traffic areas. This will be more resistant to stains and wear and tear.
5. Add furniture pads to chairs, ottomans, or other items that will be sitting on the floor.
Furniture pads protect your carpet and minimize scuff marks and scratches. They also help keep the item from slipping or shifting, damaging carpets, and making vacuuming more difficult.
Check your upholstery regularly for spills or stains that may require professional cleaning.
Just as you would clean your carpet at the first sign of a spill, it's essential to care immediately for spills on upholstered furniture. Waiting too long could result in permanent staining.
6. Cover your rugs with plastic if you're not using them
Covering your carpets and rugs with plastic when they're not in use will help protect them from spills and stains that may cause damage if left untreated.
7. Have an annual professional cleaning performed on your carpets
An annual professional carpet cleaning will help remove dirt and debris ground into the carpet pile, which can cause permanent damage if left untreated. 
Professional carpet cleaning service in Niagara may also be able to identify other potential problems with your carpets that you are unable to see or that may surface over time.
All of these are great tips to keep your carpet looking good over time! For more information on how to efficiently and effectively clean carpets, contact a professional carpet cleaner.
At St Catharines Carpet Cleaning Services , we offer a broad range of carpet cleaning services designed to meet your needs. No matter how dirty your carpets are or what type of carpet you have, our team can get them looking like new again. 
Contact us today for more information about St Catharines Carpet Cleaning Services and the professional steam carpet cleaning services we provide for residential and commercial clients in your area.